Motors & Inverters
Lunatone is your partner for the development, prototype construction and serial production as well as the optimisation of various actuators and actuation components. The product pallet, with the motto "One-Stop-Shop" ranges from simple controls of standard motors to design of advanced actuation systems for special applications.
Motor with Integrated Inverter and Position Sensor
Permanent magnet synchronous motor (PMSM) with directly attached power electronics and position measurement.
Ball Screw Drives
Linear Motor Drives
The Linear Motor Drive is designed for very fast speed-reversals. It consists of a long stator system and a slide ("rotor") specially optimized for force/mass ratio (no power leads, contact less position measurement). With this special design accelerations up to 50g while maintaining a position accuracy of ±100µm are possible.
Further Drive Solutions
On special requests Lunatone develops and optimises actuators and the for operation necessary power electronics.
This includes partial solutions, optimisation of existing applications as well as the development of entire systems including power electronics and actuation software.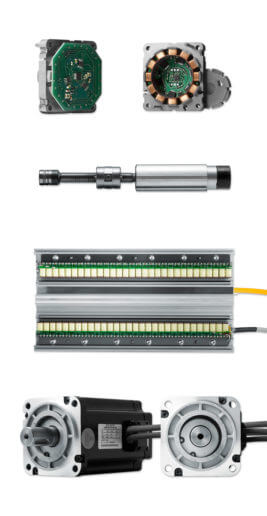 Sensor Technology
In addition to the use of standard sensors Lunatone develops, application specific sensor systems and signal transducers. The main application of these sensor systems are industrial facilities. The product palette ranges from simple sensor elements, e.g. Hall sensors for brushless DC motors, or budget-friendly position sensors for textile winders, up to complex systems like encoders for vector-oriented motor control, non-contact linear encoders and inductive distance sensors.
Inductive Proximity Sensors
Lunatone offers low-cost solutions based on hall sensors as well as precise inductive transducers which do not need calibration.
The product line ranges from digital proximity switches up to analogue transducers with 8-10bit resolution.
Rotary Encoders
A special low-cost sensor with 4000 increments per revolution and quadrature output (usable up to 10000rpm).
Upon request different resolution rates and output signals can be set.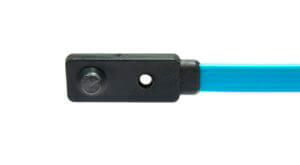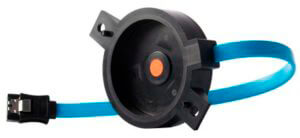 Control Systems
Industrial Control Systems
The human-machine interface is linked to the process level by the bus system and provides all necessary information for process control and monitoring, such as error codes and status reports. This enables the operator to intervene on the process level. Lunatone offers customised realisation and functionality: complex, automatic system control, monitoring and logging, integration into a superimposed process management system, a remote control and remote maintenance, etc.